Manchester United has signed many stars and missed many stars. It is no exaggeration to say that if Manchester United did not miss these stars, then the annual league and Champions League champions may be them. This time I will share the 25-1 position with you. Last review:
曼联已经签下了很多明星,而错过了很多明星。毫不夸张地说,如果曼联没有错过这些明星,那么年度联赛和冠军联赛的冠军可能就是他们。这次,我将与您分享25-1的职位。最近评论:
Atkinson is a big fan of Francis. He wanted to sign Francis when he was teaching at West Brom, and then he tried again when he became the bishop of Manchester United in 1981. In the autobiography "The Manager", Atkinson revealed that the reason why the Manchester United board of directors rejected the transfer transaction was that they were worried about Francis' injury.
阿特金森是弗朗西斯的忠实拥护者。他在西布朗(West Brom)任教时想签下弗朗西斯(Francis),然后在1981年成为曼联主教时再次尝试。在自传《经理》(The Manager)中,阿特金森(Atkinson)透露,曼联董事会拒绝的原因转移交易是他们担心弗朗西斯的受伤。
Atkinson said: "I mentioned this to Francis one night in Manchester. He felt offended and hadn't spoken to me for several years."
阿特金森说:"我有一天晚上在曼彻斯特向弗朗西斯提到了这一点。他感到得罪了,已经好几年没和我说话了。"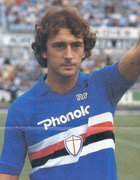 Ferguson's autobiography is sometimes difficult to understand, because he reveals too little information, but occasionally some insider can be glimpsed from it. In "My Autobiography", he used a whole sentence to describe Neuer. It was 2011 and Van der Sar was about to leave Manchester United in the summer. Neuer grew up to become the world's best young goalkeeper at Schalke. Ferguson admired Neuer very much, he said in the book that Neuer is "on our transfer schedule."
弗格森的自传有时很难理解,因为他透露的信息太少了,但偶尔也可以从中窥见一些内幕消息。在《我的自传》中,他用一句话来形容诺伊尔。那是2011年,范德萨(Van der Sar)即将在夏天离开曼联。诺伊尔长大后成为沙尔克世界上最好的年轻守门员。弗格森非常敬佩诺伊尔,他在书中说诺伊尔"在我们的转会时间表上"。
However, Manchester United's goalkeeper coach Eric Steele held a different view. He convinced Ferguson that De Gea had a better future. So Manchester United spent 19 million pounds to buy De Gea from Atletico Madrid, and Neuer moved to Bayern in the summer of the same year.
但是,曼联的守门员教练埃里克·斯蒂尔持有不同的看法。他说服了弗格森,相信De Gea会有更好的未来。因此,曼联斥资1900万英镑从马德里竞技队手中收购了De Gea,同年夏天,诺伊尔搬到了拜仁。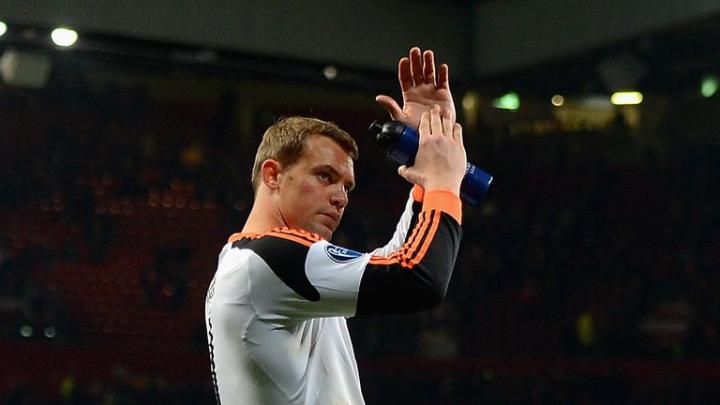 Pierce, who combines strength, pressing and excellent free kick ability, could have won many honors at Old Trafford. Ferguson tried to sign Pierce twice, but Nottingham Forest refused to release. According to Ferguson, he even drove to discuss with the coach in Nottingham Forest, but the other side deliberately avoided him. Ferguson has always believed that if Pierce comes to Manchester United, he will definitely achieve some results. He said: "Manchester United is built for a football hero like him."
皮尔斯将力量,紧迫感和出色的任意球能力结合在一起,可以在老特拉福德赢得许多荣誉。弗格森试图两次与皮尔斯续约,但诺丁汉森林拒绝释放。根据弗格森的说法,他甚至开车去与诺丁汉森林的教练讨论,但是另一方故意回避了他。弗格森一直相信,如果皮尔斯来到曼联,他一定会取得一些成绩。他说:"曼联是为像他这样的足球英雄而建的。"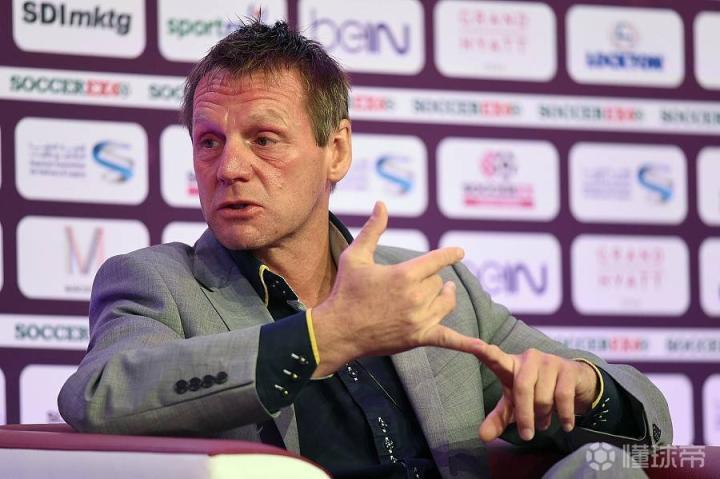 In fact, in 2010, all Premier League clubs wanted to sign Sterling. Sterling was 15 years old at the time and was very popular. He has not played for the Queens Park Rangers, but there are too many buyers, so the club intends to sell him for cash. The Queen's Park Rangers got Sterling for only £50-that's what they paid to the scout who discovered Sterling. Manchester United sent their youth training supervisor McClell to investigate Sterling in an U18 game, but Liverpool signed him first. According to the terms of the transfer, the Queens Park Rangers have earned £11 million from Sterling's transfer, and they only spent £50 at the beginning, and Sterling did not play them a game.
实际上,在2010年,所有英超联赛俱乐部都想签下斯特林。斯特林当时15岁,非常受欢迎。他没有参加过皇后公园巡游者队的比赛,但买家太多,因此俱乐部打算以现金出售他。女王的公园巡游者仅以50英镑就获得了Sterling,这就是他们付给发现了Sterling的侦察员的钱。曼联派他们的青年训练主管麦克莱尔在U18比赛中对斯特林进行调查,但利物浦首先签下了他。根据转会条款,皇后公园巡游者从斯特林的转会中获得了1100万英镑,而他们一开始只花了50英镑,而斯特林没有参加比赛。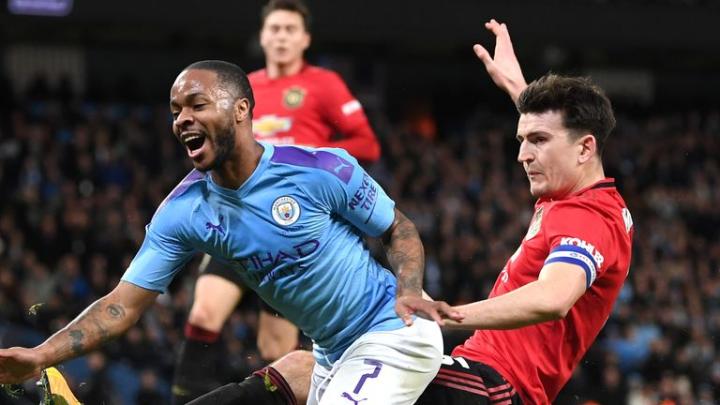 Close your eyes and imagine Robben wearing a Manchester United jersey, passing a few people, and then cutting from the right to hit the door. If the transfer was successful at that time, the Dutch would "cut melons and vegetables" on the right wing of Manchester United every weekend, not Chelsea, Real Madrid and Bayern.
闭上你的眼睛,想象一下罗本(Robben)穿着曼联球衣,经过几个人,然后从右边砍去撞门。如果当时的转会成功,荷兰人将在每个周末在曼联右翼"切瓜和蔬菜",而不是切尔西,皇马和拜仁。
Robben said that Manchester United wanted to sign him in 2004, and blamed Manchester United for not reaching the deal. He met Ferguson and visited the Manchester United training base, but there was no news when he returned to Eindhoven. Chelsea also wanted to sign Robben at the time. He said that the reason he joined Chelsea was that their plan was good and Manchester United did not give him a chance. This statement seems more credible than Ferdinand's statement. Ferdinand recently said that Robben rejected Manchester United because he did not like the taste of the Manchester United training ground.
罗本表示,曼联想在2004年与他签约,并指责曼联未能达成交易。他遇到了弗格森,并参观了曼联训练基地,但是当他回到埃因霍温时并没有消息。切尔西当时还想签下罗本。他说,他加盟切尔西的原因是他们的计划很好,而曼联没有给他机会。这个说法似乎比费迪南德的说法更可信。费迪南欧宝直播app下载德最近表示,罗本拒绝了曼联,因为他不喜欢曼联训练场的味道。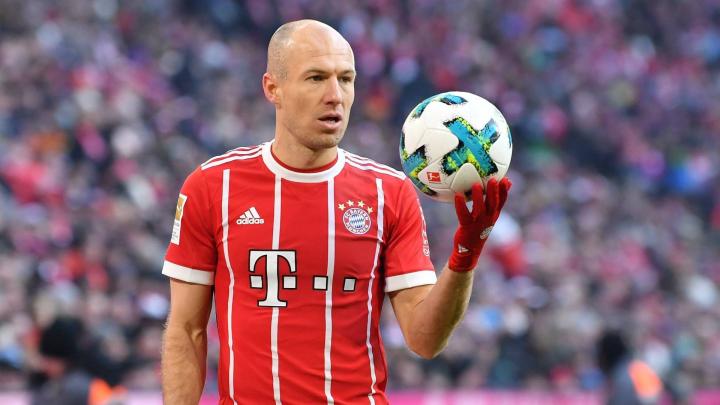 In the 2008 UEFA Champions League final penalty shootout, Terry slipped unexpectedly, which allowed Manchester United to win their third Champions League trophy. But if there are parallel universes, that Chelsea legend played for the Red Devils that rainy night in Moscow.
在2008年欧洲冠军联赛决赛点球大战中,特里出人意料地滑倒,这使曼联赢得了他们的第三座冠军联赛奖杯。但是如果有平行宇宙,那切尔西传奇就是在莫斯科下雨夜为红魔效力的。
Terry was a Manchester United fan when he was a child. Before signing with Chelsea in 1998, Manchester United also invited him to visit the training base. Of course looking back now, Terry will not have any regrets. He played 717 times for Chelsea, won 5 Premier League titles, 5 FA Cup titles, 1 Champions League and 1 Europa League.
特里(Terry)小时候是曼联球迷。在1998年与切尔西签约之前,曼联还邀请他参观了训练基地。当然,现在回首,特里不会后悔。他为切尔西效力717次,赢得了5个英超联赛冠军,5个足总杯冠军,1个冠军联赛和1个欧罗巴联赛。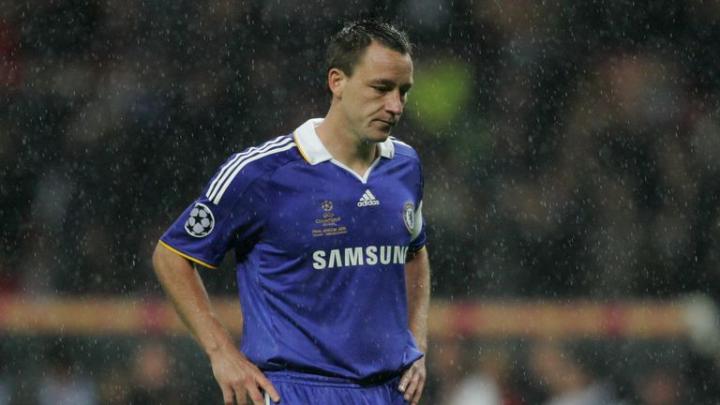 Manchester United knows Bell very well. In 2007 Manchester United planned to sign him for 10 million pounds, but in the end he went to Tottenham. Bell said he chose Tottenham because he can have more opportunities to play there. Ferguson accused Southampton of failing to send Bell over, causing him to miss a Champions League title. "It's not that Bell rejected us," Ferguson said. "It's Southampton."
曼联非常了解贝尔。 2007年,曼联计划以1000万英镑的价格签下他,但最终他去了热刺。贝尔说他之所以选择托特纳姆热刺,是因为他有更多的机会在那玩。弗格森(Ferguson)指控南安普敦(Southampton)没有派贝尔出任贝尔,从而使他错过了冠军联赛冠军。弗格森说:"并不是贝尔拒绝了我们。" "是南安普敦。"
In fact, Bell will have a bit of news with Manchester United during each transfer period. Last summer, Zidane told Bell that he could leave the team, and Bell is very close to joining the Super League, even though his agent has always said that Bell is happy at Real Madrid. Of course very happy, golf is so fun!
实际上,在每个转会期间,贝尔都会与曼联有一些消息。去年夏天,齐达内告诉贝尔,他可以离开球队,尽管他的经纪人一直说贝尔在皇家马德里很开心,但贝尔非常接近加入超级联赛。当然很高兴,高尔夫真有趣!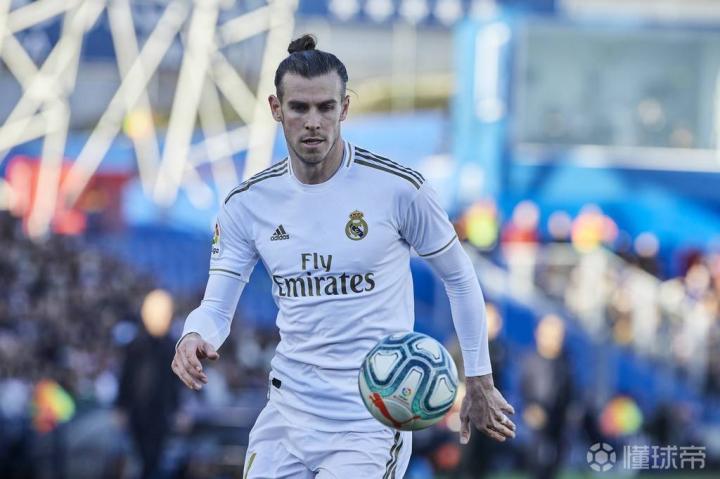 Manchester United has never stopped pursuing Sneijder, transfer rumors did not end until he retired. Everyone has read too much news about him and Manchester United, so in a nutshell-he is a top midfielder, Manchester United has always wanted to sign him, but never succeeded.
曼联从未停止追求斯内德,转会传闻直到他退休后才结束。每个人都读了太多有关他和曼联的新闻,因此简而言之-他是一名顶级中场球员,曼联一直想签下他,但从未成功。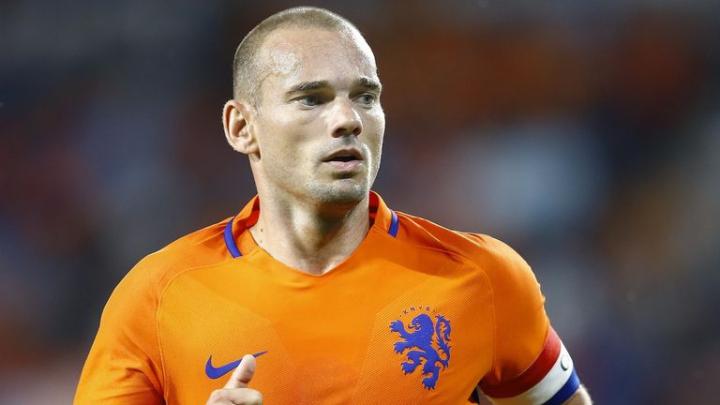 Ramos has been with Real Madrid for 15 years. Every time he renews his contract with Real Madrid, there will be some news. Spanish media will always report that Man Lenovo signed him, until Ramos announced at the press conference that he has signed a higher salary with Real Madrid. contract. Guess what you want to ask-his contract with Real Madrid will expire next year, remember to pay attention at any time.
拉莫斯已经在皇家马德里效力了15年。每次他与皇家马德里续签合同时,都会有一些消息。西班牙媒体将始终报道说,曼联已经签下了他,直到拉莫斯在新闻发布会上宣布他已经与皇马签了更高的薪水。合同。猜猜您要询问的内容-他与皇家马德里的合同将于明年到期,请随时注意。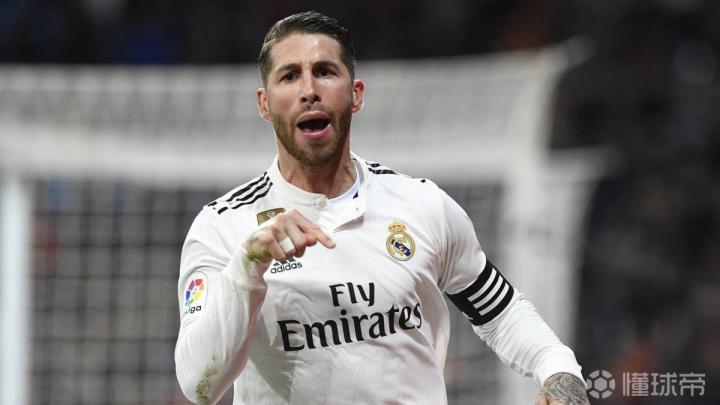 Barnes almost became a member of Manchester United. Before he moved to Liverpool in 1987, Manchester United was very interested in him. Ferguson also admitted that not signing him was a mistake. At the time, Manchester United scouts thought that Barnes was not suitable for the team, and they had just signed a long contract with the team's forward Ouchen. Although Ferguson regretted not signing Barnes, Barnes himself did not regret it at all. He won the league title in his first season in Liverpool and was named the English Footballer.
巴恩斯几乎成为曼联的一员。在1987年移居利物浦之前,曼联对他非常感兴趣。弗格森还承认,不给他签名是错误的。当时,曼联球探认为巴恩斯不适合球队,他们刚刚与球队前锋Ouchen签订了一份长合同。尽管弗格森后悔没有签署巴恩斯,但巴恩斯本人一点也不后悔。他在利物浦的第一个赛季就赢得了联赛冠军,并被任命为英格兰足球先生。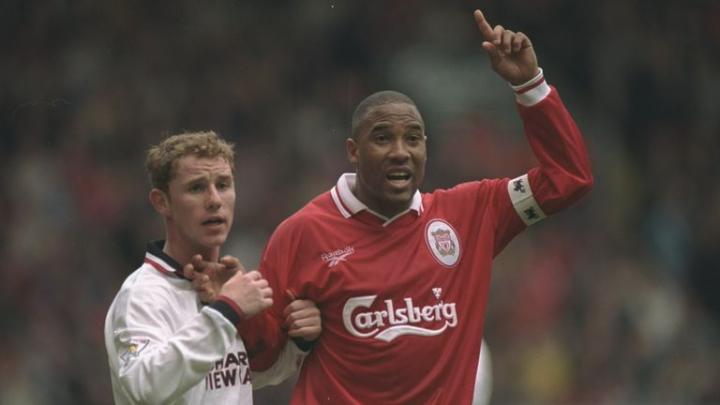 In 2003, Ferguson asked a young Czech goalkeeper to play in Rennes. The inspection report stated that Cech could be further inspected face-to-face. Ferguson took it down, but didn't believe that Cech had the strength to play for Manchester United. Ferguson said: "He is only 19 years old, too young." Subsequently, Cech went to Chelsea and stayed there for 11 seasons, winning 4 Premier League titles, 5 FA Cup titles, 1 Champions League and 1 Europa League.
2003年,弗格森让一位年轻的捷克门将在雷恩踢球。检查报告指出,可以对Cech进行面对面的进一步检查。弗格森(Ferguson)拒绝了,但他不相信切赫(Cech)有实力为曼联效力。弗格森说:"他只有19岁,还太年轻。"随后,切赫前往切尔西呆了11个赛季,赢得了4个英超联赛冠军,5个足总杯冠军,1个冠军联赛和1个欧罗巴联赛冠军。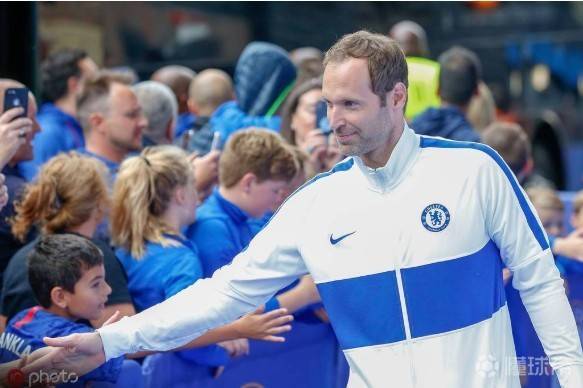 In 1998, after Manchester United gave the league title to Arsenal, they decided to sign a player who could guarantee goals. At that time they reached an agreement with AC Milan to sign Kluivert for £9 million, but the Dutch striker did not intend to talk to Manchester United at all. He said that the only British club he wanted to join was Arsenal, and in the end he joined Barcelona.
1998年,在曼联将联赛冠军授予阿森纳之后,他们决定签下可以保证进球的球员。当时他们与AC米兰达成协议,以900万英镑的价格签下克鲁伊维特,但这位荷兰前锋根本不打算与曼联通话。他说,他唯一想加入的英国俱乐部是阿森纳,最后他加入了巴塞罗那。
"Maybe he didn't understand how big a club Manchester United is," Ferguson said. They then signed York from Aston Villa for £12 million. In Manchester United's first season, York scored 29 goals and Manchester United became the Triple Crown.
弗格森说:"也许他不知道曼联有多大。"然后他们以1200万英镑从阿斯顿维拉签下约克。在曼联的第一个赛季,约克攻入29球,曼联成为三冠王。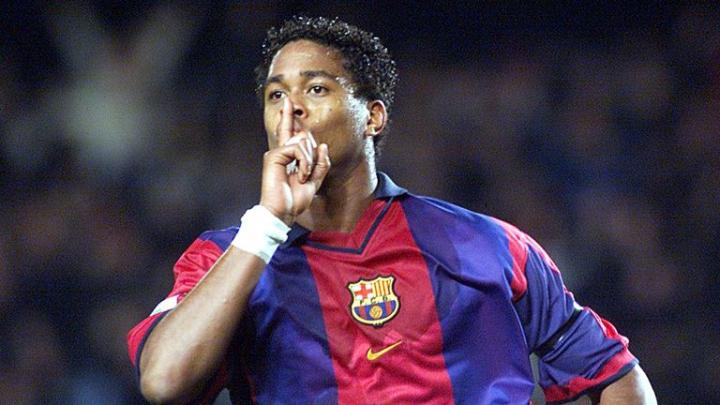 In the late 1980s, Manchester United tried to sign Lineker twice. The first time was in 1998, when Barcelona offered Lineker a price of £2.5 million. Manchester United just bought Mark Hughes from Barcelona for 1.8 million pounds, so it is impossible for them to spend more money to buy another striker from Barcelona. Lineker then stayed at the Nou Camp for another season, until Tottenham used 1.1 million pounds to bring him back to the UK. Lineker said that at that time Tottenham were a bit hesitant about the transfer, so Manchester United tried to contact him again. But in the end he went to Tottenham.
在1980年代后期,曼联试图两次与Lineker签约。第一次是在1998年,当时巴塞罗那向Lineker出价250万英镑。曼联刚刚以180万英镑从巴塞罗那购买了马克·休斯,因此他们不可能花更多的钱从巴塞罗那购买另一名前锋。然后,莱因克在诺坎普再呆了一个赛季,直到托特纳姆热刺用110万英镑将他带回英国。莱因克说,当时热刺对转会有些犹豫,所以曼联试图再次与他联系。但是最后他去了热刺。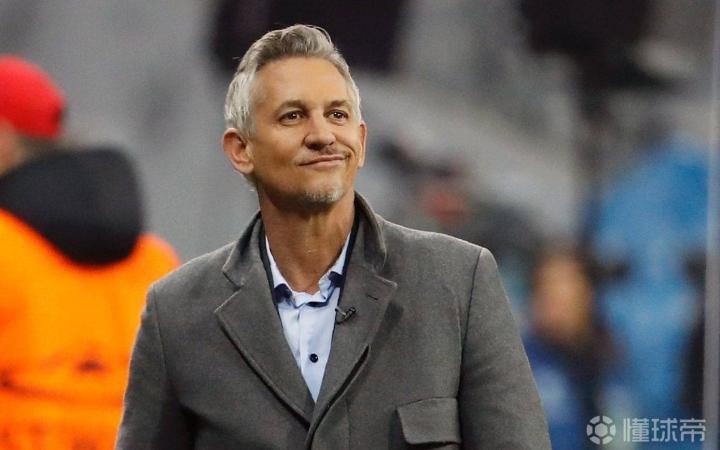 In the summer of 2017, Manchester United planned to spend 87 million pounds to trigger Griezmann's termination clause, but the French finally decided to stay in Madrid. Because Atletico was banned by FIFA at that time, they could not find a successor. So Griezmann stayed and signed a new contract, saying that it was inappropriate to leave in this situation. But two years later, Griezmann still left, and the process of leaving the team was very bloody.
2017年夏天,曼联计划花费8700万英镑来触发格里兹曼的解约条款,但法国人最终决定留在马德里。由于当时马竞被FIFA禁止,因此他们找不到继任者。因此格里兹曼留下并签署了一份新合同,称在这种情况下离开是不合适的。但是两年后,格里兹曼仍然离开,离开团队的过程非常血腥。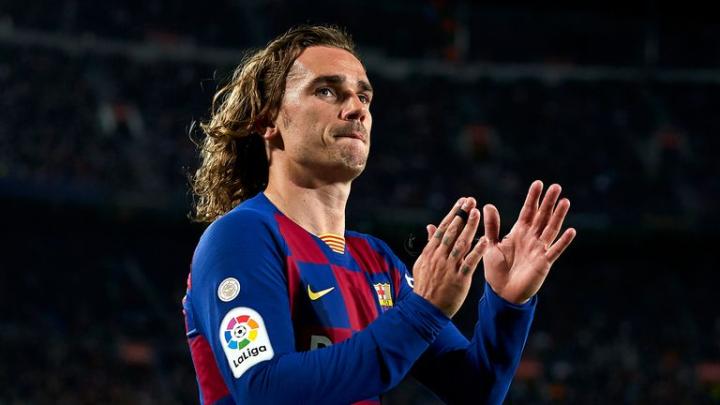 In the summer of 2017, Mourinho planned to buy a central defender. He inspected Smalling, Phil Jones, Rojo, Bailey, Blind, etc., but was not satisfied. He finally identified three candidates and asked the club to sign one of them. The three players are: Keane, Lindelof and Van Dijk. On July 15, Manchester United used 31 million pounds to bring Lindelof from Benfica to Manchester United. Six months later, Liverpool bought Van Dijk from Southampton for 75 million pounds.
2017年夏天,穆里尼奥计划购买一名中央后卫。他检查了Smalling,Phil Jones,Rojo,Bailey,Blind等,但不满意。他最终确定了三名候选人,并要求俱乐部签署其中一位。这三位球员分别是:基恩(Keane),林德洛夫(Lindelof)和范迪克(Van Dijk)。 7月15日,曼联花费3100万英镑将林德洛夫从本菲卡带到曼联。六个月后,利物浦以7500万英镑从南安普敦买下了范迪克。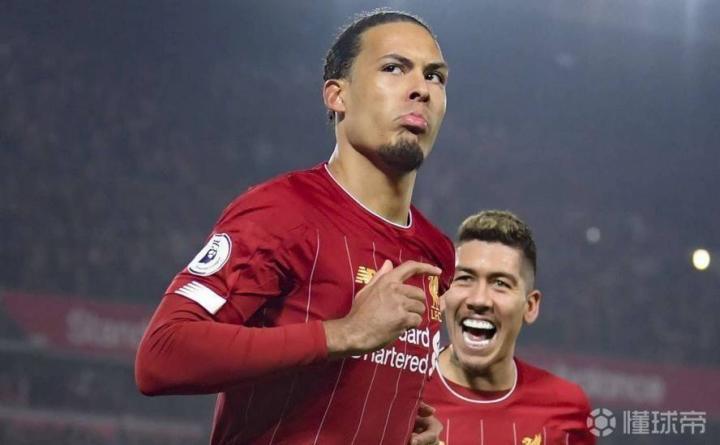 Few players will directly reject Manchester United. Alan Shearer did it twice. The first was when he left Southampton for Blackburn in 1992, and the second was when he joined Newcastle four years later. It was rumored that Shearer wanted to join Manchester United, so Manchester United talked with Shearer and his agent. Things went well at the beginning, until one day Shearer's agent told Ferguson that they finally decided to join Newcastle. Ferguson seemed to be stimulated, so he signed Johnson, Cruyff Jr., Pobosky, Van der Gu and Solskjaer in one go. Solskjaer has won 6 league titles at Manchester United, 2 FA Cup titles and 1 UEFA Champions League; Shearer scored 148 goals at Newcastle, but won nothing, although he insisted that he did not regret rejecting Manchester United .
很少有球员会直接拒绝曼联。艾伦·希勒(Alan Shearer)做了两次。第一次是1992年他离开南安普敦去布莱克本,第二次是四年后他加入纽卡斯尔。有传言说希勒希望加入曼联,所以曼联与希勒及其经纪人进行了交谈。事情一开始进展顺利,直到有一天Shearer的经纪人告诉Ferguson他们最终决定加入纽卡斯尔。弗格森似乎受到了刺激,所以他一口气签下了约翰逊,小克鲁伊夫,波波斯基,范德古和索尔斯克亚。索尔斯克亚(Solskjaer)在曼联赢得了6个联赛冠军,2个足总杯冠军和1个欧洲冠军联赛冠军;希勒(Shearer)在纽卡斯尔(Newcastle)攻入148个进球,但没有赢得任何胜利,尽管他坚称自己不后悔拒绝曼联。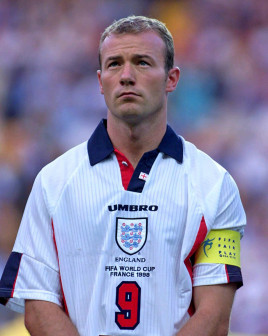 Hazard almost joined Manchester United in 2012. At the time, the transfer seemed certain, but then he joined Chelsea for £32 million. Manchester City and Tottenham also wanted to sign him from Lille. Hazard said that after communicating with Drogba and Cole, he decided to join Chelsea. Ferguson said that at the time they asked for too high a price, Manchester United did not want to give Hazard's agent £6 million. Hazard grew up at Chelsea to become one of the best foreign players in the Premier League. After 7 seasons at Stamford Bridge, he joined Real Madrid for 100 million euros. As for Manchester United, they signed Shinji Kagawa from Dortmund.
哈扎德几乎在2012年加入曼联。当时,转会似乎很确定,但随后他以3200万英镑的身价加盟切尔西。曼城和热刺也想从里尔签下他。哈扎德说,在与德罗巴和科尔沟通之后,他决定加入切尔西。弗格森说,当时他们要求的价格太高,曼联不想给哈扎德的经纪人600万英镑。哈扎德在切尔西长大,成为英超联赛中最好的外国球员之一。在斯坦福桥(Stamford Bridge)效力了7个赛季之后,他以1亿欧元的身价加盟皇马。至于曼联,他们从多特蒙德签下了香川伸二。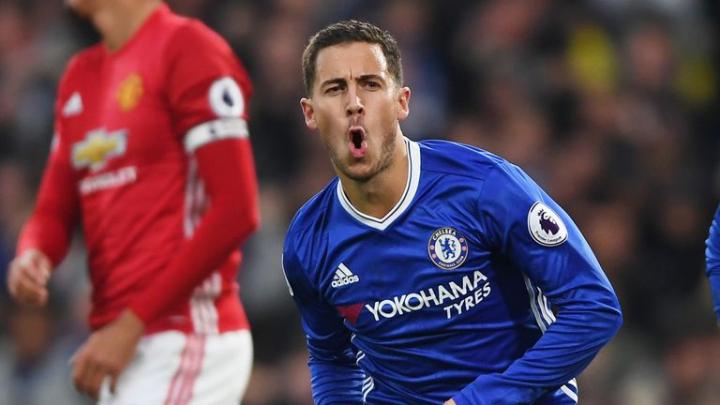 Lewand is the goal guarantee. If the transfer is successful, he should celebrate his goals at Old Trafford every week, not the Allianz Arena. Lewandre once revealed that he had contact with Manchester United in 2012 and it seemed to go smoothly, but Dortmund refused to release. Of course, they can't be blamed. After all, Lewand has just scored 30 goals to help Klopp's Dortmund achieve two consecutive Bundesliga championships.
Lewand是目标保证。如果转会成功,他应该每周在老特拉福德(而不是安联球场)庆祝自己的进球。勒万德雷曾经透露,他在2012年与曼联取得了联系,而且进展顺利,但多特蒙德拒绝释放。当然,不能责怪他们。毕竟,勒万德刚刚打进30个进球,以帮助克洛普的多特蒙德队连续获得两届德甲冠军。
In the end, Lewand joined Bayern two years later and scored 230 goals in Bayern, achieving five consecutive Bundesliga titles.
最终,勒万德在两年后加盟拜仁,并在拜仁打进230球,连续五次获得德甲联赛冠军。
For the best players in all positions, Ferguson has always wanted to attract his subordinates, even if he is the captain of his rivals. Manchester United tried to sign Vieira twice in 2001 and 2003, but failed. Ferguson firmly believed that Vieira would transfer, so after Beckham joined Real Madrid in 2003, he made an offer of 22 million pounds to Arsenal. At that time, Vieira and Arsenal had only one year left on the contract, but Manchester United fans did not have any expectations for the transfer. On August 12, Arsenal announced that they had offered their captain a four-year contract, and Vieira had a weekly salary of 70,000 pounds.
对于所有职位上最好的球员来说,弗格森一直想吸引下属,即使他是对手的队长。曼联曾在2001年和2003年两次尝试签下维埃拉,但均以失败告终。弗格森坚信维埃拉会转会,因此贝克汉姆于2003年加盟皇家马德里后,他向阿森纳提出了2200万英镑的报价。当时,维埃拉和阿森纳只剩下一年的合同,但是曼联球迷对转会没有任何期望。 8月12日,阿森纳宣布他们已经向船长提供了一份为期四年的合同,维埃拉的周薪为7万英镑。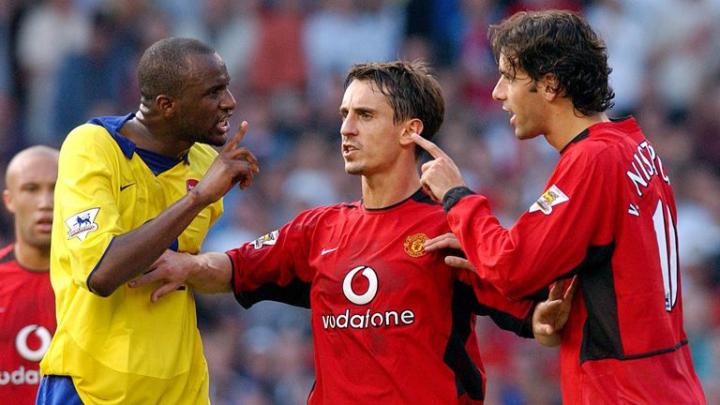 After Manchester United became the Triple Crown in 1999, there were rumors that Rivaldo was coming to Old Trafford. Rivaldo won the Ballon d'Or and World Player of Football at Barcelona at the time, but his relationship with coach Van Gaal was not very good. But no matter how bad the relationship is, Barcelona will not consider selling their best player to one of their biggest opponents in Europe. "Barça never considered selling Rivaldo to Manchester United," Ferguson said.
曼联在1999年成为三冠王后,有传言称里瓦尔多即将来到老特拉福德。里瓦尔多当时赢得了巴塞罗那金球奖和世界足球先生,但他与教练范加尔的关系不是很好。但是无论双方的关系多么糟糕,巴塞罗那都不会考虑将他们最好的球员卖给欧洲最大的对手之一。弗格森说:"巴萨从未考虑将里瓦尔多出售给曼联。"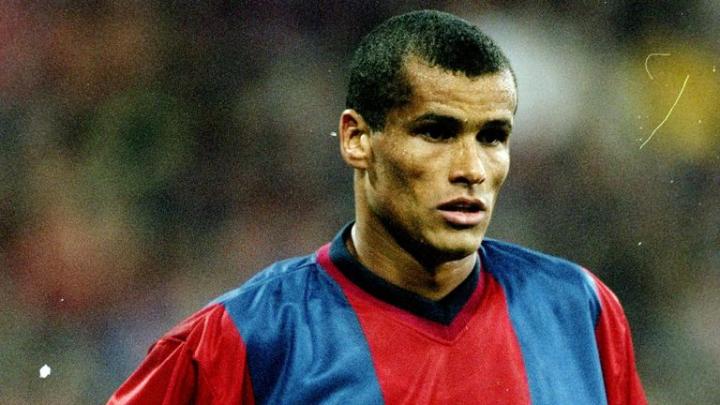 Batistuta, what a resounding name! His beautiful goals may be the best goals you have ever seen in your life. In the 1990s, he has always been in contact with Manchester United, and of course other European giants. Despite this, he played for Florence for 9 years until he moved to Rome in 2000.
Batistuta,真是个响亮的名字!他美丽的目标可能是您一生中见过的最好的目标。在1990年代,他一直与曼联以及其他欧洲巨人保持联系。尽管如此,他还是在佛罗伦萨效力了9年,直到2000年移居罗马。
Batistuta was at the peak when Serie A matches could be broadcast in the UK. You don't need to send scouts to investigate him, you just need to watch him on Channel 4 every Sunday afternoon.
当意甲比赛可以在英国播出时,巴蒂斯图塔(Batistuta)处于顶峰。您不需要派侦察员调查他,只需要在每个星期日下午在第4频道观看他。
Ferguson liked him very much and Manchester United tried to sign him, but the offer from Florence was almost astronomical. A few years later, Batistuta was asked why he didn't seize the opportunity to join giants like Manchester United, Real Madrid, and AC Milan. "I prefer the peace of playing for Fiorentina," he replied.
弗格森非常喜欢他,曼联试图签下他,但是佛罗伦萨的报价几乎是天文数字。几年后,有人问问巴蒂斯图塔为什么不抓住机会加入曼联,皇马和AC米兰等巨人。他回答说:"我更喜欢和平为佛罗伦萨效力。"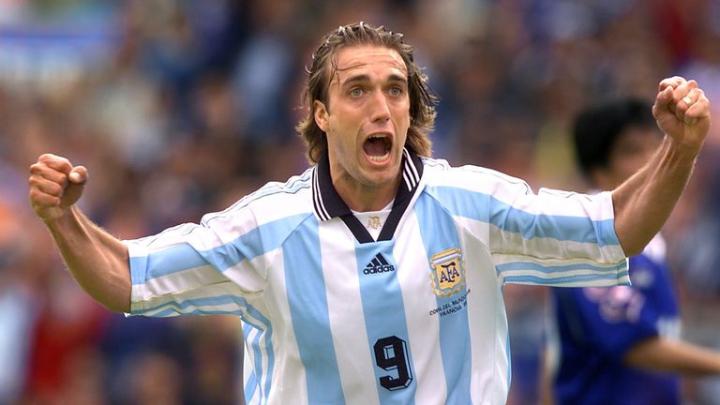 If Gascoigne joins Manchester United instead of Tottenham, will Ferguson stop him from drinking? Will Gascoigne achieve higher achievements? Who knows. What we can be sure of is that Ferguson tried to sign Gascoigne in 1988. He was only 20 years old at the time and had not yet played for the national team, but his advisers wanted him to be Manchester United's highest paid player at the time-£2,500 a week. Of course this is impossible. However, after interviews with Gascoigne, Ferguson believes that he persuaded Gascoigne to join Manchester United. Subsequently, Gascoigne met with Tottenham coach Venables, and the negotiations proceeded smoothly. In the end, Gascoigne joined Tottenham. Ferguson said: "They convinced him by buying a house for his parents. Missing him is my biggest regret."
如果加斯科涅代替托特纳姆热刺加入欧宝app下载曼联,弗格森会阻止他喝酒吗?加斯科因会取得更高的成就吗?谁知道。我们可以确定的是,弗格森曾尝试在1988年签下加斯科涅。当时他只有20岁,还没有为国家队效力,但他的顾问希望他成为当时曼联薪水最高的球员-每周2500英镑。当然这是不可能的。但是,弗格森在接受加斯科因的采访后认为,他说服了加斯科因加入曼联。随后,加斯科因会见了热刺教练维纳布尔斯,谈判进展顺利。最终,加斯科因加盟热刺。弗格森说:"他们通过为父母买房说服了他。想念他是我最大的遗憾。"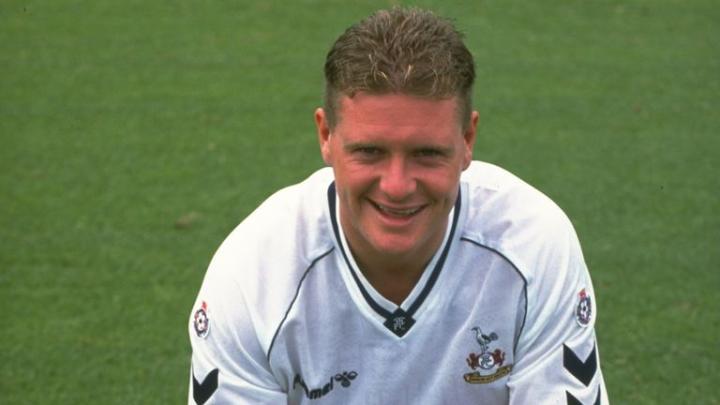 If you are a Manchester United fan, you will remember that 2003 was a wonderful summer. Manchester United just sold Beckham to Real Madrid, and they are very close to signing the Brazilian genius Ronaldinho. The only problem is that Barcelona also want to sign him. Therefore, after giving Paris a transfer fee of 32.2 million euros, Camp Nou ushered in their football wizard. But Manchester United is not for nothing. They signed Ronaldo from Sporting Lisbon, and they also signed a Brazilian player-Kleberson.
如果您是曼联的球迷,您会记得2003年是一个美好的夏天。曼联刚刚将贝克汉姆卖给了皇家马德里,他们非常接近签下巴西天才罗纳尔迪尼奥。唯一的问题是巴塞罗那也想签下他。因此,在向巴黎支付了3220万欧元的转会费后,诺坎普球场迎来了他们的足球向导。但是曼联并非一无是处。他们从里斯本竞技队签下了罗纳尔多,并且还签下了巴西球员克莱伯森。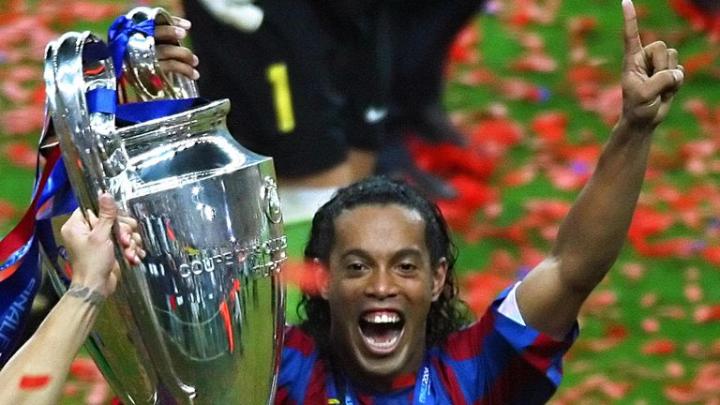 In the summer of 1996, everyone knew that Zidane was leaving Bordeaux. He had just become a French footballer, and all European giants were looking at him. Manchester United also included him in the signings list, Cantona directly told Ferguson that he should be signed.
1996年夏天,每个人都知道齐达内要离开波尔多了。他刚刚成为法国足球运动员,所有欧洲巨人都在看着他。坎通纳直接告诉弗格森,曼联也将他包括在签约名单中。
According to the former chairman of Manchester United Edwards, the reason Manchester United did not sign Zidane was because Ferguson felt he was not the player Manchester United needed at the time. Zidane then left Bordeaux and achieved career Grand Slams in Juventus, Real Madrid and the French national team.
据曼联爱德华兹前任主席说,曼联没有签下齐达内的原因是因为弗格森认为他不是当时曼联需要的球员。随后齐达内离开波尔多,在尤文图斯,皇家马德里和法国国家队获得职业大满贯。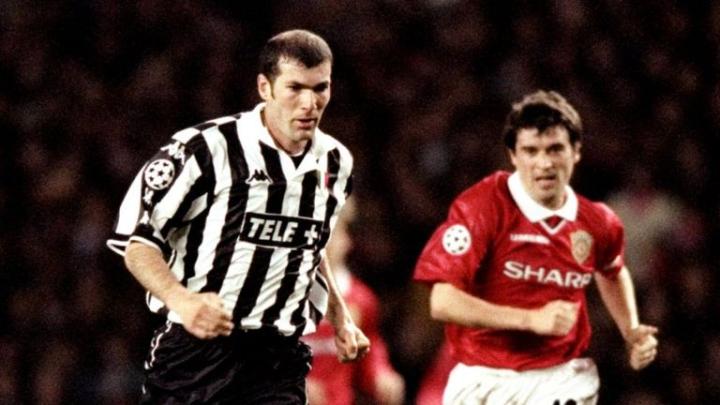 Ronaldo is a phenomenal player, he is a master of speed, power, skill and shooting. In 1996, Manchester United had a chance to sign Ronaldo, but Eindhoven's asking price of 20 million euros dispelled them.
罗纳尔多是一位了不起的球员,他是速度,力量,技巧和投篮方面的大师。 1996年,曼联有机会与罗纳尔多签约,但埃因霍温的要价为2000万欧元,却使他们被淘汰。